Start Regrowing

Your Hair Today
Exclusive TV Offer Starting from $199

5 Month Money
Back Guarantee†
NOURISH. STIMULATE. GROW.
Benefits That Will Make You

Love Your Hair Again
We've devoted over two decades to the research and development of effective laser hair growth devices and thinning hair care products. The Laser Devices deliver nourishing laser light energy to stimulate hair follicles at a cellular level, reverse hair thinning, restore your natural growth cycle and help grow fuller, denser, more vibrant hair!

Restores Hair


Growth Cycle
Before &
After


Hair Growth

Transformations
Photo Courtesy of Dr. Marwan Saifi
Results may not be typical‡
Click Here to View Macro Image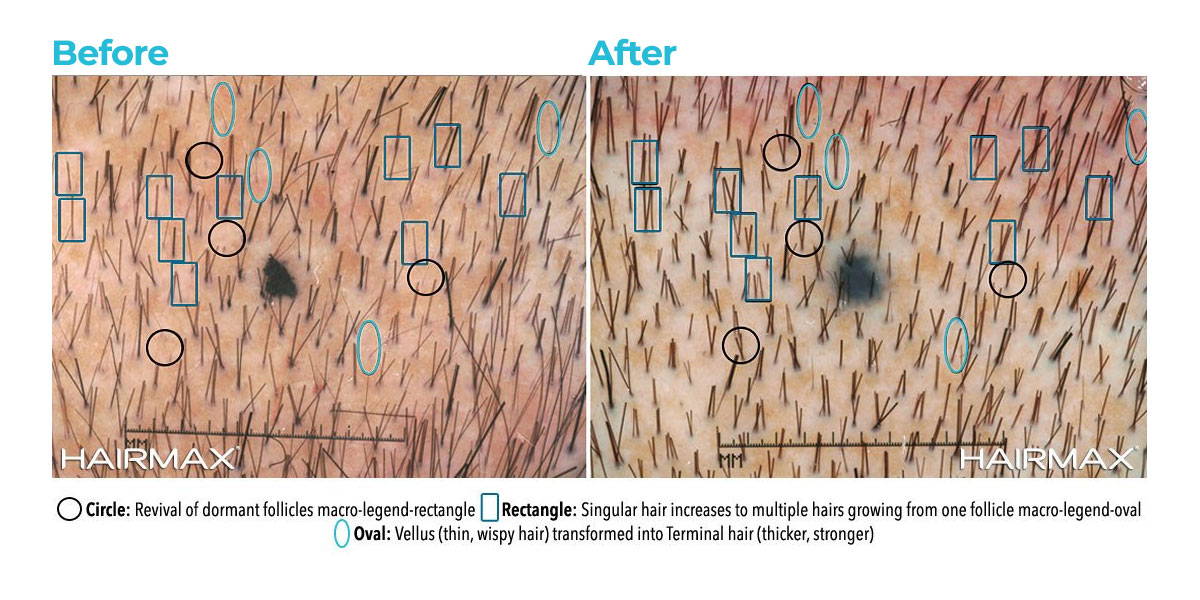 Watch How Our Clinically Proven
Laser Technology
The Numbers Speak For Themselves
Over 1.5 Million Devices Sold
The only laser hair growth device company with such unsurpassed substantial validation. HairMax revolutionized the way people treat their hair loss without drugs or worrisome side effects with the development of the FIRST FDA CLEARED laser hair growth device. All HairMax devices have been granted FDA Clearances as MEDICAL DEVICES, not simply cosmetic – which means, our devices don't just give the appearance of more hair, THEY ACTUALLY GROW HAIR.
Premier Board Certified Plastic Surgeon
"I recommend the HairMax LaserBand to my patients because it's easy to use, comfortable and shows good results."

Clinical Associate Professor of Dermatology, Stanford University Stanford, CA

"I recommend HairMax to my patients who are looking to reverse the thinning process."

Chief Residency in Dermatology at Stanford
University School of Medicine

"The sooner you start using the technology, the better results you will get with reversing hair thinning and stimulating hair growth."

What

Makes

HairMax

Unique?
Fastest treatment time available
– as little as 90 seconds
More clinical studies on lasers for
hair growth than any other company

Clinical study results published in
six peer reviewed medical journals

HairMax is the global leader
in laser hair growth technology

Patented hair parting teeth, laser density& Intensity for highly effective treatment

First FDA cleared laser light Hair
growth device for home use

Full product line devoted to
hair growth science

"I started using HairMax, it was gradual, but I started to see new growth. Healthy hair starting to grow in. Now I'm starting to look on the outside like the young girl I used to be."

"After six months of using HairMax, I have hair. HairMax is the real deal."

"When I noticed the new hair growth I was just ecstatic, I couldn't believe it! I wanted to tell all my friends how easily HairMax fit into my lifestyle"

Ultima 9 Classic LaserComb
Affordably Priced.
Same Great Results.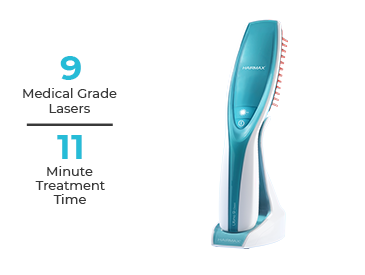 Targeted or Full Scalp Coverage.
Lighted Timer.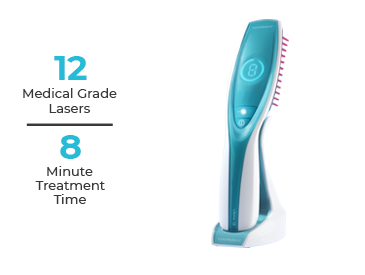 Limited Time Offer
Save $500!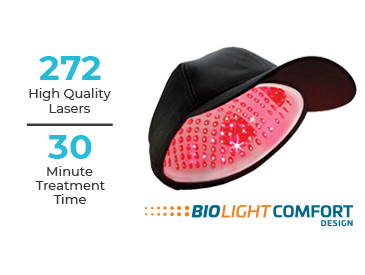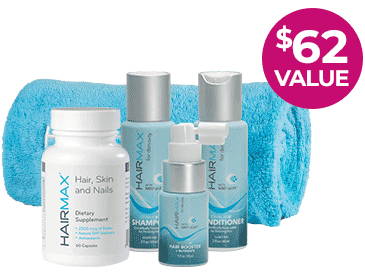 Fastest Treatment Time.
Customer Favorite.

Comfort-flex Band Design.
For Maximum Comfort.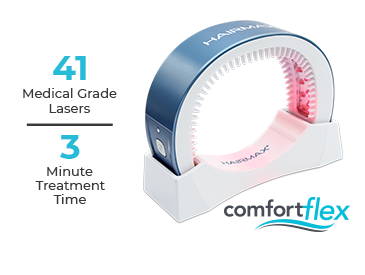 Clinical Studies & FDA 510(k) Clearance Process
HairMax has invested in more research and clinical studies on light energy for hair growth than any other company. Seven clinical studies with 460 men and women have been completed conclusively proving it works safely and effectively – with NO worrisome side effects. These studies were conducted by leading scientists and physicians in the field of hair loss. Our studies were conducted at top medical research centers including the Cleveland Clinic, the University of Miami and University of Minnesota.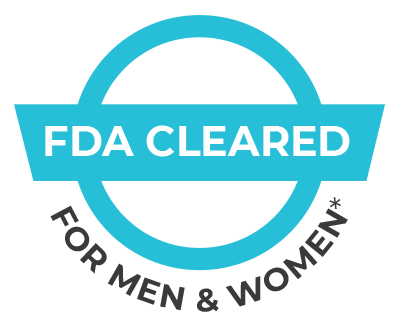 90% success rate, 129 additional new hairs per in. sq. , 8 FDA Clearances*. 6 published peer reviewed articles.
Six of these studies were designed as multi-centered, double-blind and randomized control device

Designed to provide support of 510(k) submissions to the FDA – Major factor in granting of Clearances

Approved by an IRB (Independent Review Board)

Complied with GCP (Good Clinical Practices) guidelines

Monitored by a CRO (Contract Research Organization)
In 2006, after years of extensive research and randomized clinical studies, Lexington International submitted the results of its initial six-month, multi-center placebo controlled clinical trial to the FDA. The data from the trial demonstrated that 93% of the male subjects had highly statistical improvement in hair counts after 26 weeks of treatment. Learn more about our Clinical Studies
Based on part of the results of this study, the FDA granted initial marketing clearance for the treatment of androgenetic alopecia, (pattern hair loss)* and promotion of hair growth in males in 2007. In 2011, additional clinical studies by HairMax were submitted to the FDA and clearance was granted for females with androgenetic alopecia, (pattern hair loss)*.We've continued to innovate and to achieve additional FDA Clearances for all our devices, including RegrowMD 272 Laser Cap.
RegrowMD Laser 272 laser cap was granted FDA Clearance for the treatment of androgenetic alopecia* (pattern hair loss) in both men and women. The device design utilizes the unique BioLight Comfort feature which incorporates 272 laser diodes within a flexible, lightweight inner liner to optimally provide a direct flow of light energy to reach the scalp for optimal results.
The HairMax® LaserBand was granted FDA Clearance for the treatment of androgenetic alopecia* (pattern hair loss) in both men and women.
HairMax LaserComb expanding its Clearances to multiple devices to treat Female Hair Loss.
HairMax LaserComb continues to demonstrate leadership in clinical research and FDA Clearances.
The HairMax LaserComb® was granted the FIRST FDA CLEARANCE as a medical laser device for home use for the treatment of hair loss in females with androgenetic alopecia*(pattern baldness).

November 2009 & April 2011
HairMax received FDA clearances on new LaserComb models.
January 2007 - First Groundbreaking FDA Clearance
The HairMax LaserComb® was granted the FIRST FDA CLEARANCE as a medical laser device for home use for the treatment of hair loss in males with androgenetic alopecia*(pattern baldness)

HairMax Laser Devices, FDA 510(k) Clearances as
Medical Devices Are Based Both Safety and Efficacy

All HairMax FDA 510(k) Clearances required the submission of not only safety, but also effectiveness based on scientifically designed clinical research studies. These submissions and all of our FDA Clearances, means that all data submitted was subject to intense scrutiny and review. When a company receives FDA Clearance, there are stringent rules and high standards put into place covering all aspects of manufacturing and quality control.
To put it simply, we know there are countless products on the market that promise to re-grow hair, but end up having little or no effectiveness. You can trust HairMax/ RegrowMD to treat your hair loss, because of the extensive clinical research and validation.